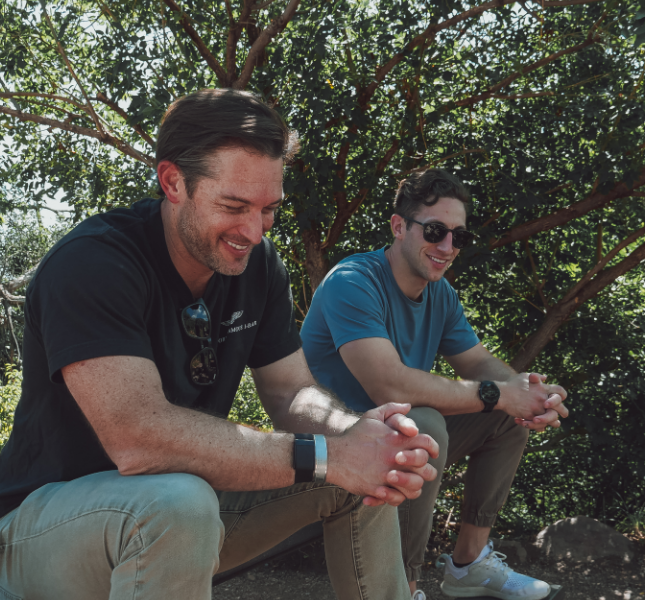 Mental and physical preparedness have always been integral to our lives, whether on the field, in the gym, or on the battlefield. Understanding the importance of being ready to face challenges and achieve goals, we are committed to supporting organizations that share our passion for empowering individuals and communities. Through our philanthropic efforts, we strive to make a significant impact by partnering with these organizations, enabling them to continue their essential work in promoting mental and physical well-being for all.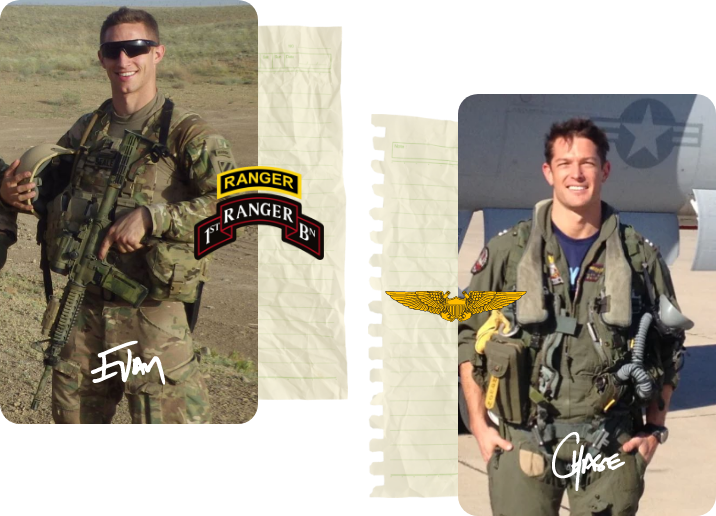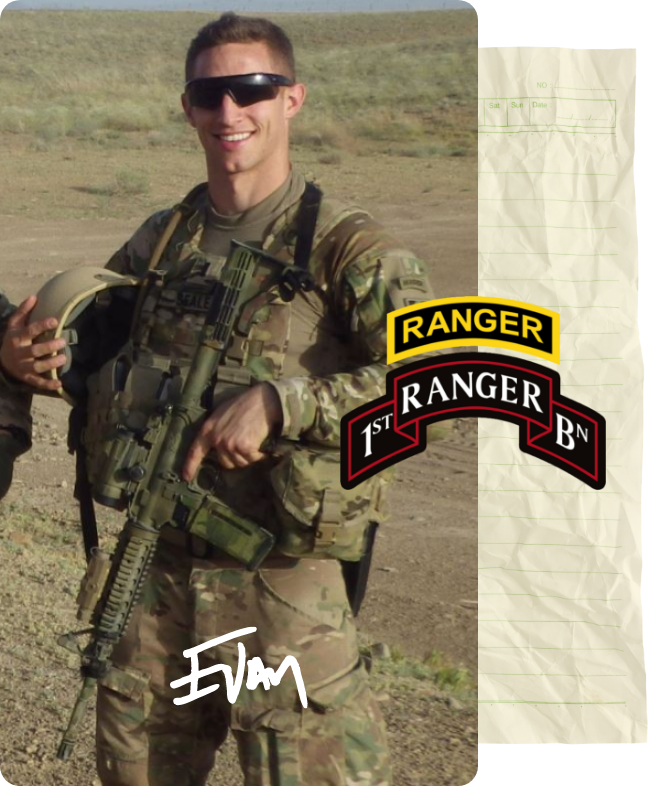 Evan and Chase met in their first week at graduate school and bonded over their shared military backgrounds and passion for living strenuous, full lives of service.

Through lives spent taxing our bodies playing Division 1 college sports and subsequent careers in Army Special Operations & Naval Aviation, recovering from wear and tear has become a part of day-to-day life.

Individually, we tried numerous performance & recovery products, but couldn't find effective and natural tools that addressed our needs.

Intrigued by the rapidly growing body of research around CBD and its potential for helping driven doers with inflammation, pain, anxiety, and sleep, we researched and experimented with numerous products on the market.
After a nationwide search we found R&D partners in a team of researchers and pharmacologists with deep experience developing natural solutions for patients suffering from neurological disorders to chronic pain.

Over the following months, the team researched, developed, tested, and retested countless formulas before creating VRB's flagship products.

We launched with Work, Rest, and Recover in the fall of 2020 and haven't looked back. We're on a mission to keep the world's best in the fight and could not be more proud to do it.